2018 Southern Leadership Division Business Resource Meeting
November 13-15, 2018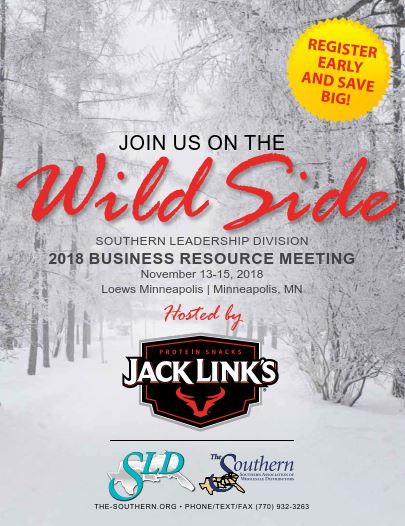 The Loews Minneapolis Hotel
601 N 1st Ave.
Minneapolis, MN 55403
Local Main Phone: (612) 677-1100
Toll Free Reservations: (877) 878-5670
View the 2018 Southern Leadership Division Register Now Brochure
Registering for the Meeting: Online registration is fast and easy. Click here to go to the online registration system and reserve your seat. DEADLINE FOR EARLY BIRD RATE IS OCTOBER 26, 2018.
Reserving Your Hotel Room: The group rate is $169 for Single or Double Occupancy, per room per night and does not include state and local taxes of 13.15% per night. You can register for a hotel room by calling the hotel directly at 877-878-5670.  The deadline for the group rate of $169 is October 19th.  For more information about the hotel, click here.
NOTE: Please be sure to identify yourself as part of the SLD Midyear Group. The hotel will confirm your hotel room; The Southern will confirm your meeting registration.
Getting There: Minneapolis is located in eastern Minnesota, where I-94 and I-35 intersect, 9 miles from Saint Paul, 2-1/2 hours from Duluth, MN and 4-1/2 hours from Green Bay, WI.
Driving Directions: Enter "Loews Minneapolis Hotel, 601 First Avenue North, Minneapolis, MN 55403 " into your GPS.
Air Travel: The nearest major airport is Minneapolis-Saint Paul International Airport (MSP).  This airport is 22 miles from the Loews Minneapolis Hotel.  You can get additional details by clicking here.
Ground Transportation: From Minneapolis-Saint Paul International Airport, you can arrange rental cars, taxis, limos, Uber/Lyft, van and hotel shuttles.